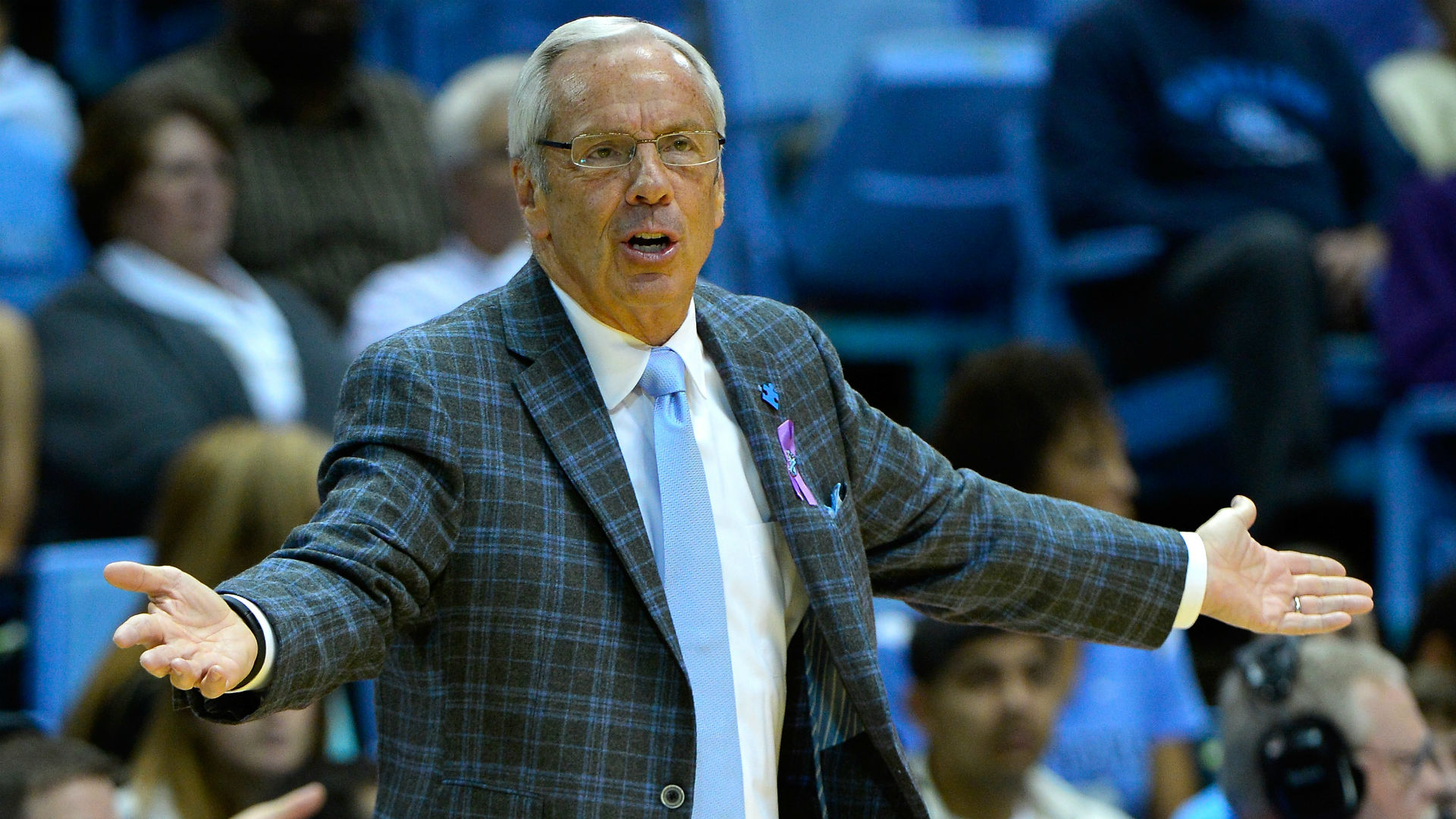 North Carolina still has not reached Final Four since 2009, but fan expectations and external pressure to break through have not affected Roy Williams' preparation with Tar Heels. (Photo courtesy of The Sporting News)
PHILADELPHIA -- Mention the name Roy Williams around North Carolina fans, and you are bound to receive both positive and negative reactions to the 13th-year head coach of the Tar Heels.
For as revered as he is for having brought two national championships to Chapel Hill, there are many who point out the "what have you done for me lately" statistics on Williams' ledger, namely the six straight seasons without a Final Four since cutting down the nets at Ford Field in 2009, or the numerous agonizing defeats in both the regular season and postseason, marked by questionable in-game decisions such as not calling any of his three timeouts in the final minute of an inexplicable loss to Duke at home.
But like most coaches, especially those who have the gravitas and lengthy resume that Williams possesses, such criticisms are merely drops of water in the kitchen sink as his UNC team defends their top seed in the East Regional in Friday's regional semifinal matchup with fellow storied program Indiana, against whom the Tar Heels have a rich NCAA Tournament tapestry that has interwoven Carolina blue with cream and crimson.
"Not really for me, because I've been around a long time," Williams said of the perceived effects of the ongoing demands to bring another trophy to the Dean E. Smith Center. "You can't let what other people's expectations, and what their thoughts and plans are, change the way you think.
I put more pressure on me in any one minute than anybody else can put on me in one week."
Although the mounting frustration adds up outside the program, it fails to permeate the inner circle of Carolina basketball, which is still active in what Williams openly referred to as his "favorite time of the year."
"There's no question it's extremely special, especially when you say you've been through this so many times,
" the Hall of Fame coach said. "Each and every year, you start out late September now, early October, with big-time dreams and goals for your team, and you try to share it with them. You have short-term goals and long-range goals."

"Those dreams that you have sometimes become more reality the closer you get," said Williams, waxing poetic, "and so I get excited about it."
Given the talent on this year's incarnation of the Tar Heels, from Marcus Paige and Brice Johnson to some of the more underrated players such as Joel Berry, who Williams praised as UNC's "most consistent player all year long," there is plenty to get excited about without past failures getting in the way. Williams realizes that, and has tried his best to steer clear of any diversions that may present themselves along the road.
"For us, we try every year to start to do the best thing you possibly can," Williams admitted. "And what we have to do is we just have to do it every year, coach and do the best you can, not get too caught up in what other people are saying. But I can assure you that when we started the year, we weren't thinking about last year; and when I'm up here today, I'm not thinking about last year at all. We're trying to do what we can with this team."