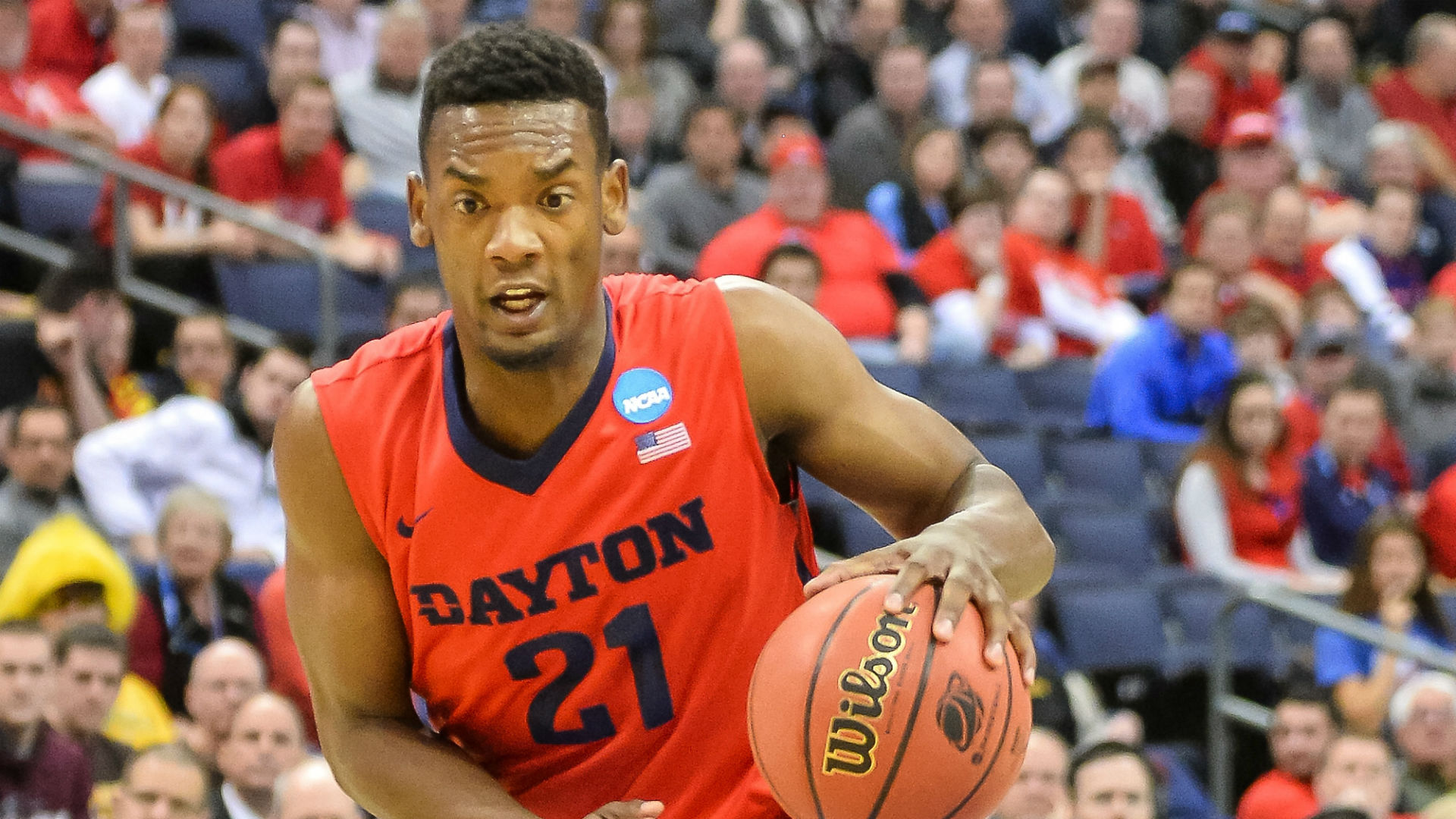 Dyshawn Pierre led strong Dayton defensive effort in Flyers' 69-54 win over Richmond in Atlantic 10 tournament quarterfinals. (Photo courtesy of The Sporting News)
BROOKLYN -- Top-seeded Dayton rolled into the semifinals of the Atlantic 10 tournament rather impressively, using their defense to post a convincing 69-54 victory over Richmond in the quarterfinal round at Barclays Center.
"I thought our defense in the first half was as good as it's been," said head coach Archie Miller as the Flyers (25-6) built a 20-point lead midway through the opening stanza and never looked back in a wire-to-wire win. "We were much tougher around the basket, much scrappier on the glass, and our defense carried us for most of the game."
Aside from T.J. Cline, who led the Spiders (16-16) with 25 points on 8-of-17 shooting, the rest of the Richmond team made just ten field goals and shot 25 percent from the floor as a unit, something Chris Mooney addressed after the game.
"They obviously just outplayed us today for the entire game," the Spiders' coach conceded. "We didn't shoot well at all, and never gave ourselves a chance to come out of that hole."
Three Flyers ended the game in double figures, led by Charles Cooke's 14. Kyle Davis added 11 for Dayton, while Dyshawn Pierre recorded a double-double with 10 points and 14 rebounds.
With the win, Dayton will face either Saint Joseph's or George Washington in the semifinals, with tipoff slated for 1:30 p.m.