Steve Pikiell and Stony Brook resume Long Island rivalry with Hofstra for first time since 2008. (Photo courtesy of Big Apple Buckets)
For the first time in 2,172 days, a span that has seen three (four if you want to get technical) coaches come and go at one institution, new athletic directors at each one, and a change in surname on the mailbox at 1600 Pennsylvania Avenue, Hofstra and Stony Brook will once again take the floor on the same night in the same building when they face off tonight at the Mack Sports Complex in Hempstead.
The Pride and Seawolves will become intimately acquainted with one another for the first time since December 10, 2008, when a Tom Pecora-coached Hofstra team defeated Stony Brook by the final of 61-56. Nearly one year later, Hofstra president Stuart Rabinowitz made the all-important decision to drop football, a life-changing course of action for both programs. With Hofstra football out of the picture, then-Stony Brook athletic director Jim Fiore, ironically a former Hofstra defensive back in the late 1980s, took advantage by expanding the profile of his institution's football team and university as a whole, gaining media attention in areas outside of Suffolk County as Stony Brook continued to grow both on and off the field of play.
Yet football is not the reason why we are here, even if the hashtag #ThanksStu has become something of an unspoken reminder of Hofstra's halcyon days. The basketball programs of both schools have a great deal of palpable buzz surrounding them; Hofstra for having arguably its most talented contingent since 2006 and their now-infamous NCAA Tournament snub at the hands of George Mason, who capitalized with a Final Four run, and Stony Brook for being the class of the America East on a seemingly annual basis, but ultimately proving to be the Jim Kelly of the New York area as opposed to the Phil Simms, Jeff Hostetler, or even Eli Manning.
Marques Colston, Hofstra University, back when the Pride still received publicity for their popular Division 1-AA football team. (Photo courtesy of Newsday)
Head coach Joe Mihalich has been an advocate of resuming series with local competition, and his forces led by Niagara expatriates Juan'ya Green and Ameen Tanksley; as well as Staten Island native and SMU castoff Brian Bernardi, take on a Stony Brook unit led by juniors Jameel Warney and Carson "Tre" Puriefoy.
The combatants on the court have been introduced, and now to help preview tonight's contest even further, we will turn it over to two men who know these two teams a little better than we do, Jerry Beach of Defiantly Dutch and America East expert Ryan Restivo of Big Apple Buckets, who will represent Hofstra and Stony Brook, respectively in a town hall of sorts moderated by our own Jaden Daly. And with that, a mighty cheer will rise from either Nassau or Suffolk County, and although the winning coach will no doubt get stuck with the impound fee, they can easily afford it.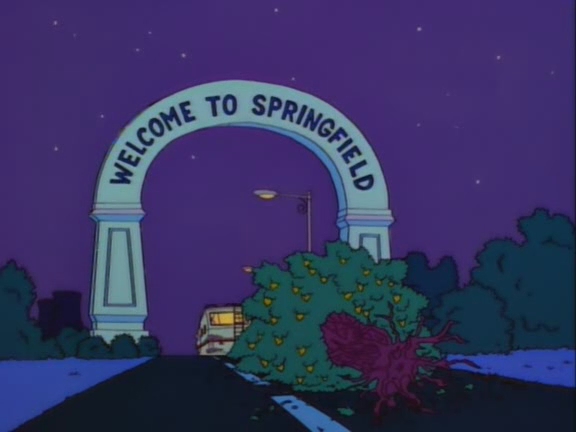 Jaden Daly: Through the first two games, what have been the biggest strengths and weaknesses, and also, what is most impressive about Hofstra or Stony Brook?
Ryan Restivo: What's been impressive about Hofstra has been that this team just appears to be as good as advertised with no growing pains with new players. For Stony Brook, they are, as Steve Pikiell has said plenty of times "a work in progress" and they are going to continue to be. They have solid one and two options with Jameel Warney and Carson Puriefoy, but some of these freshmen are going to have to step up. I think they will be lucky if they win half their non-conference games, and I know Pikiell wants his team to face adversity so that he can see if they come out of it in good shape.
Jerry Beach: After four seasons in which I wasn't entirely sure the Dutchmen would have enough players to field a team, Hofstra now has this thing called depth. (At least until the meteor hits the Arena) Against Jacksonville, Joe Mihalich was switching up lineups like he was a hockey coach across the street. And his first full recruiting class is full of guys who can run up and down the floor all night, which gives Hofstra the type of up-tempo offense rarely seen on Hempstead Turnpike. Forward Malik Nichols pulled down a rebound against Jacksonville and sped up the court like he was Playstation Johnson. Minus driving the lane for two down three.
With Nichols, Moussa Kone and Rokas Gustys, the Dutchmen should have one of the best front courts in the CAA. Being able to throw multiple bodies down low will come in handy Friday night against the beastly Jameel Warney.
Ameen Tanksley and, particularly, Juan'ya Green have been as good as advertised thus far. They don't wow you with Charles Jenkins-esque brilliance, but you look at the boxscore at the end of the night and they've stuffed it, as Tom Pecora would say. Green is reminiscent of Loren Stokes in that way. Hopefully minus the nut punch.
With so many players who sat out last season or played elsewhere, the Dutchmen's biggest weakness is simply inexperience, or more accurately a need to shake off the rust. Brian Bernardi couldn't miss from beyond the 3-point line on Friday and he couldn't hit a shot on Monday. I'd expect a few of those yin-and-yang efforts from different players as they get their legs back and/or accustomed to the Division I level.
JD: I'll ask a Jon Rothstein-esque question here: Who is the biggest X-factor, and why?
RR: The biggest X-factor is the soda at Hofstra's arena, so many choices!
The Seawolves have to establish a third option, not really a problem that Hofstra has - they have plenty of options next to Juan'ya Green, Brian Bernardi and Ameen Tanksley who are already three legit options and I haven't mentioned the young projectable big guys. Stony Brook needs one of the Ray McGrew, Bryan Sekunda, Deshaun Thrower and Roland Nyama to come through and produce. The Pride, or Dutchmen as some others say, will throw man to man at Stony Brook, but they should also show some zone defense and that is what the Seawolves have struggled to do is score and move the ball strong against zones.
JB: I really like Nichols. He was a Mo Cassara recruit who ended up going the JUCO route before being brought back to Hempstead by Mihalich. His JUCO numbers (a shade less than five points and five rebounds per game last season) didn't jump off the page at all, but Mihalich is fond of saying Nichols is a pure basketball player who fits in well with the type of offense he likes to run. If he has a big game Friday, the Dutchmen will cruise to victory.
JD: What does each team gain out of this matchup, and how will it set the table for their respective conference seasons?
RR: As we all know, the non-conference schedule helps sharpen your teeth for conference play, but this game will be about if the Pride can show why they are Long Island's best team. On paper, they are the better team at almost every spot, except maybe center where Warney is a great player inside. I'm not sure how Stony Brook can match or stop Juan'ya Green and Ameen Tanksley.
JB: Well, first of all, we'll find out that Newsday knows where Hofstra is located. We already know they've got staffers living in the Stony Brook dorms. Perhaps a win by the Dutchmen will inspire Newsday to dedicate a beat writer to the team, instead of simply assigning the game to whomever draws the shortest straw in the office on game day.
Hofstra needs to win to reassert itself as the premier Division I program on the Island. Stony Brook has made giant inroads over the last few years while Hofstra has been mired in misery, but the Seawolves still haven't made the NCAA Tournament, thanks to that mean America East forcing them to play "neutral site" games at Albany and Hartford. A win by the Dutchmen on Friday will serve as a reminder that Hofstra not only still has the most tradition but is also well-positioned to contend in a tougher league this season.
A bragging rights game will be good training for March. There will probably not be a game—home or away—with an atmosphere as electric as the one the Dutchmen will play in Friday. An ability to thrive in such an environment will bode well for the one-and-done of the CAA Tournament.
JD: In your opinion, what are the keys to victory for each side, and reasonably speaking, how do you see this game playing out?

RR: I am on record that this will be a struggle for Stony Brook to anyone who asks. My prediction, after Friday night when Stony Brook snatched a win from the jaws of defeat by missing half their free throws, I feel like this game will be a bloodbath and that Hofstra - if they play their cards right the first 10 minutes - can run them out of the gym. I don't think the Seawolves can play and win a game in the 80's and I know that's where the Pride should try to push this game. I just feel this is a bad matchup for Stony Brook, facing an elite guard in Green, a tough small forward in Tanksley and talented bigs. I know they scratched and clawed and competed against a good Georgia team from the SEC, but I feel like this matchup is unfavorable and could get ugly. Though I did think Vermont would fall to Siena because of their strong depth and they beat the Saints, so what do I know?

JB: Hofstra will be in good shape as long as Green is making things happen on both ends of the floor. There may be some cause for concern down low if Kone can't play, as that reduces the amount of fouls the Dutchmen can burn against Warney. But the Dutchmen are much deeper (seven players averaged at least 19.5 minutes in the first two games, as opposed to just five for Stony Brook) and have the best player on the floor—if not the entire metro area—in Green. I expect a fun and frantic first half before Hofstra gradually pulls away for a double-digit win. At least they'd better.