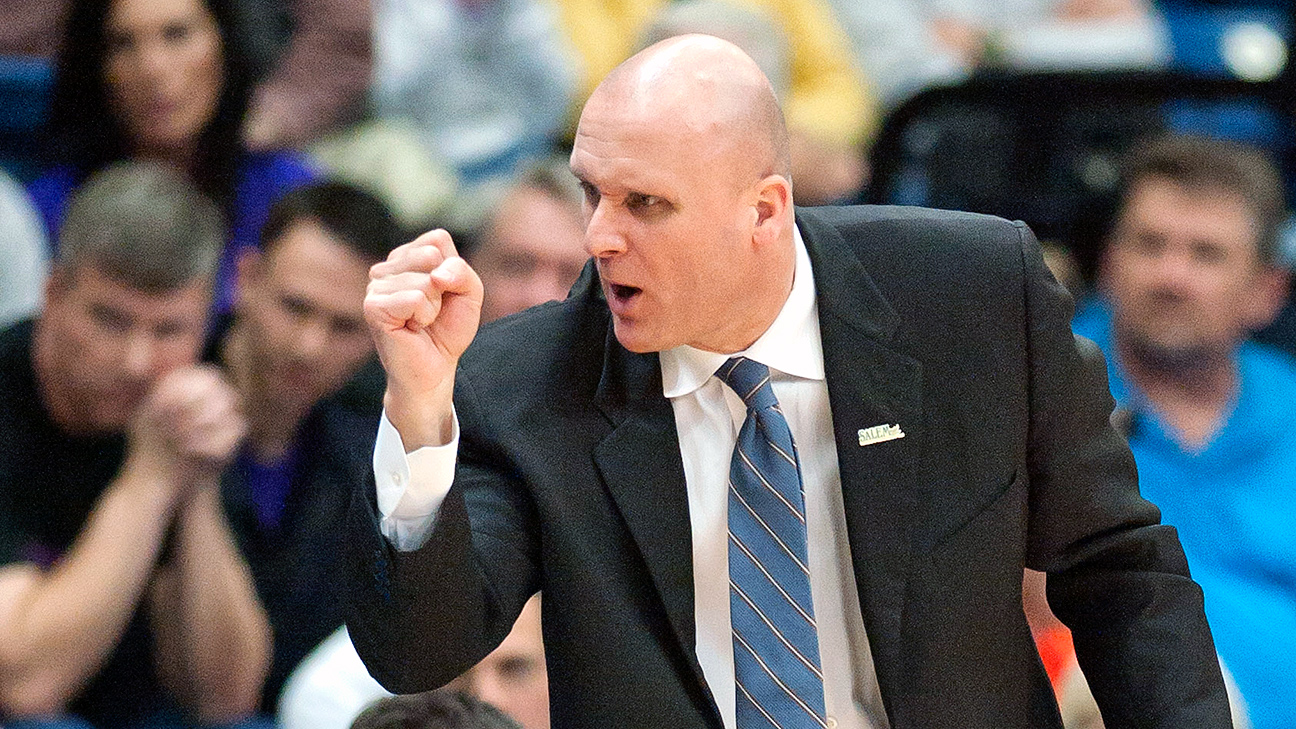 Mike Maker makes jump from Division III to replace Jeff Bower at Marist. (Photo courtesy of ESPN)
The final head coaching vacancy among the 351 member institutions of Division I has been filled, and for Marist College, the man who occupies the empty office is the third such tenant in as many years.
Mike Maker, a name that will sound familiar to the most rabid of sports fans for reasons totally unrelated to the hardwood, has agreed to terms as the eleventh head men's basketball coach in Red Foxes history. He replaces Jeff Bower, who returned to the NBA to become the general manager of the Detroit Pistons following just one season in Poughkeepsie as the successor to Chuck Martin.
While the Mike Maker that is somewhat of a household name to sports fans has made his money as a former assistant to Hall of Fame thoroughbred racehorse trainer D. Wayne Lukas before setting out on his own to train a stable of winners including 2011 two-year-old champion Hansen, the Maker to whom Marist has entrusted its basketball future is already proven, having guided Williams College in Massachusetts to a 147-32 record in six years, reaching three Final Fours and a pair of national championship games. The 48-year-old California native was an assistant to John Beilein and Dana Altman at West Virginia and Creighton, respectively, before becoming a head coach, and is the man that Marist athletic director Tim Murray hopes will have an impact similar to fellow Division III products Bo Ryan and Dr. John Giannini upon their initial hires at the highest level.
Maker's hire represents somewhat of a change in strategy by the Marist administration in their latest coaching hire, as the Red Foxes have gone with a candidate possessing prior head coaching experience for the first time since hiring all-time winningest coach Dave Magarity in 1986. However, as friend of the site Ryan Restivo wrote for Big Apple Buckets in the wake of Bower's departure, there is much more on the line than previous wins and losses.
Marist will introduce Maker in a press conference on the McCann Arena floor Wednesday morning, where he will join the ranks of the Metro Atlantic Athletic Conference coaching fraternity in the attempt to lead the Red Foxes into the postseason for the first time since 2007.